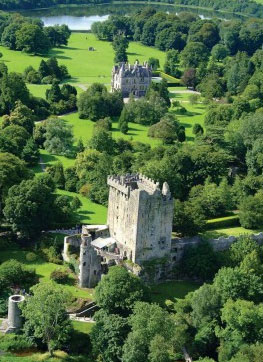 Irish Society of Charlotte - A not for profit, educational, cultural and social organization
Walsh Kelley School - School of Irish Dancing, teaching students to have a fun hobby or enter world competition
Discover Ireland - Discover Irelandís Heritage today.
Ireland Golf  Vacations - Specializing in planning and arranging the best golf in Ireland, home of world famous golf links, Royal County Down, Portmarnock, Lahinch and Ballybunion.
Worldwide Golf Shops - For all of your Ireland golfing vacation needs.
The Aran Islands - A group of three islands located at the mouth of Galway Bay off the west coast of Ireland, home of the Aran Sweater.
The Blarney Stone - Millions of pilgrims climb the steps to kiss the Blarney Stone and gain the gift of eloquence.
Look Around Ireland - Provides information that will help you with your travel plans for your vacations in Ireland.
The National Museum of Ireland - Irelandís premier cultural institution and home to the greatest collections of Irish material heritage, culture and natural history in the world.
Ashford Castle - Ashford Castle stands out amid the greenery of Connemara like an austere fortress decorated with towers and battlements. The castle was recently transformed into a hotel whose rooms contain authentic masterpieces of art and antique furniture.
St. Patrick's Cathedral - Opened in 1192, a beautiful Gothic structure that is dominated by a powerful, square-based tower.
Kilkea Castle - County Kildare still contains many traces of ancient peoples and adventurers who dominated Ireland before A.D. 100.
East Durham Irish Festival - Held on Memorial Day weekend for the last 31 years, it is the first and largest Irish music festival to be held every year.
Irish Festivals - The Internet's catalogue of Irish festivals as well as anything and everything Irish.